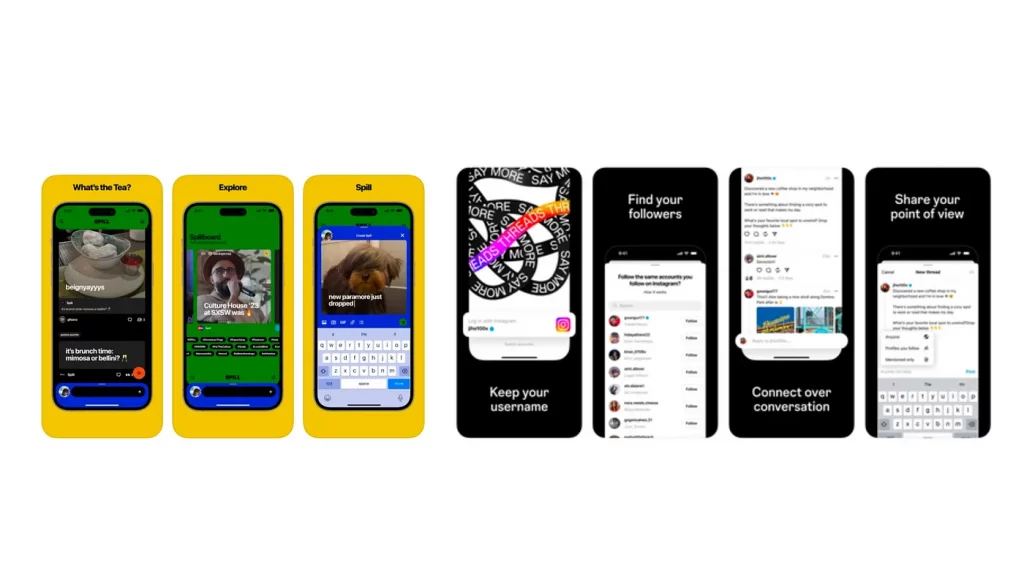 A new wave of social media platforms has been making the rounds lately, with Spill and Threads stepping into the limelight. However, as these new kids on the block strut their stuff, one question arises: Do they offer opportunities or challenges for Black and Brown creators, the often underappreciated bedrock of social media creativity and virality?
Spill: A Safe Space for Diverse Communities?
Spill is a social media platform launched by former Twitter employees Alphonzo "Phonz" Terrell and Devaris Brown. The app, in its beta phase, is centered around promoting safety for diverse communities and is already attracting thousands of users.
Unlike most existing platforms, Spill positions Black and Brown creators not at the fringes, but at the very heart of the platform. Its developers are creating an AI system designed to combat hate speech and abuse against communities of color, an issue that has consistently plagued other platforms, such as Twitter.
But Spill goes a step further by offering a mechanism for monetization of viral posts. This is a potential game-changer. The application of blockchain technology to track content ensures that creators are credited for their posts — a measure that addresses the chronic problem of Black and Brown creators seeing their content co-opted without acknowledgment or compensation. Spill seems to be delivering on its promise to place "culture drivers" at the helm, a refreshing divergence from the norm.
Threads: The Double-Edged Sword of Integration
Meta's Threads, on the other hand, is set up as a direct competitor to Twitter. It connects seamlessly with Instagram, enabling users to carry over their credentials, verification status, and follower base.
However, this convenience comes with strings attached: if a user wants to leave Threads, they must delete their linked Instagram account, which might not be an option for many Black and Brown creators who have built substantial followings on Instagram.
Equally concerning are the app's data collection practices. Threads can collect a significant volume of data — including location, contacts, search history, and more — which could be especially precarious for marginalized creators, who often face heightened scrutiny and risk.
Weighing the Prospects
Spill and Threads both offer new platforms for creators to explore and expand their reach. However, when it comes to fostering a safe, inclusive, and equitable environment, Spill, with its tailored approach to serving Black and Brown creators, seems to edge ahead. Threads, despite its ease of access and enormous initial user base, fails to address the unique challenges these creators face.
It's worth noting that neither app presents a panacea for the issues that Black and Brown creators face in the digital sphere. However, the emergence of Spill signals a promising step toward creating a more equitable social media landscape, where Black and Brown creators are not only participants but beneficiaries, rightfully acknowledged and compensated for their invaluable contributions.
As we move forward, the onus lies on all social media platforms, new and old, to prioritize the safety, acknowledgment, and fair compensation of Black and Brown creators. This isn't just about fairness — it's about reshaping the landscape of social media to reflect the diversity and vibrancy of its users. Only then can we truly tap into the boundless potential that such a landscape holds.